Meet Kitty.
She is fab.u.lous.
She blogs over here
at A Law Student's Journey.
She is smart, funny
& creatively crafty.
How cool is that?
I met Kitty through whoopdwhoop.
She contacted me about doing
a giveaway over on her blog.
Since then I've started my own etsy shop
& now have my own craft blog.
Thanks for the inspiration, Kitty!
Yesterday I saw this over on
Sweet Peas & Bumble Bees.
(My newest sponsor!)
(Interested in a sponsor swap, too?)
Click here.
Isn't that wall beautiful?
Notice the FAMILY frame
where there are different
pictures for each letter.
(Love that!)
That totally does not say family!
Either I need my eyes checked or I can't read! 😉
It says Corney
which is their last name!
Thanks, Sarah! 🙂
But, hey, it still gave me the idea for "family". 🙂
(For more pictures & details
of this lovely family wall
visit Sarah at The Bird's Papaya
here
!)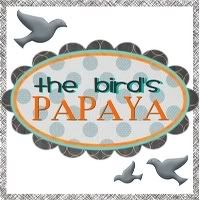 So how does Kitty,
whoopdwhoop
& this family wall go together?
(Besides all of them being so fab.u.lous!?!?)
Well, I'll tell ya! 🙂
When I saw that fab.u.lous wall,
I remembered that Kitty had letters
How fab.u.lous. is that?
(For only 1 whoop, too!)
What a steal!
(If you haven't signed up for
whoopdwhoop yet,
what are you waiting for?)
Now off to find the perfect frame! 🙂
(I'll update when I have my own family wall!)